About

Us
CT Vehicle Wrap Company
Our Origins
Stick It Graphics was born by accident, as most of us probably were.
Most parents won't tell their kids that, but we believe you should understand why that was the reason for our success. Stick It Graphics was created because our owner and founder also owns and operates a comedy fundraising company that produces stand up comedy shows nationwide for non profit organizations. Not to mention, that he is also a successful professional comedian himself, with TV and Radio credits.  
Because of this production business, he found it necessary to create signage and banners for his customers to help them promote their events. His sharp skills as a master of words as well as a previous professional graphic designer/marketing expert always helped create a marketing campaign that resulted in sold out shows nationwide. So the need to purchase printing machines in house became apparent and the next thing you know, we had an in-house "sign shop".  
                                                                         ~Scroll down to keep reading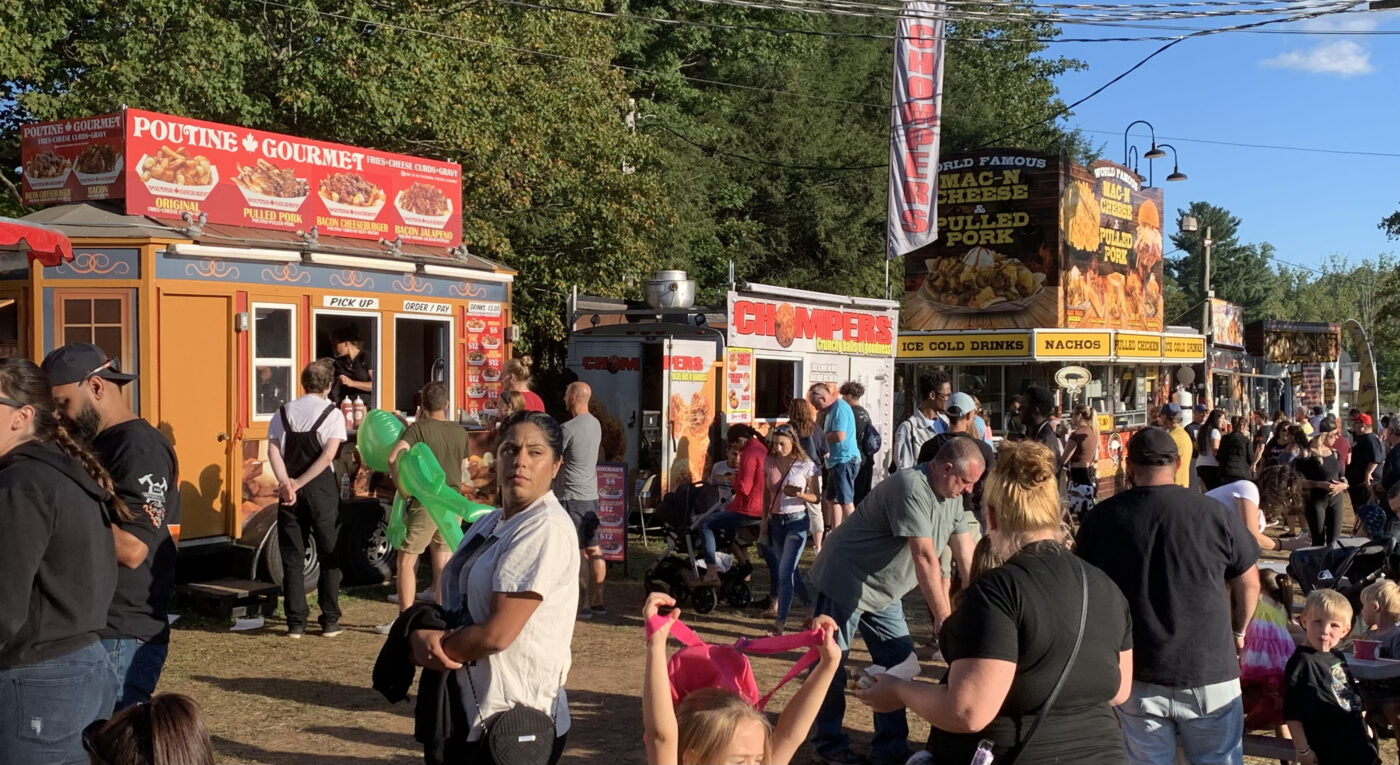 From hobby to full-fledged business
Bringing brands to life
   Over 10 years ago a few friends asked if we could vehicle wrap their vehicles with our Production Company wide format vinyl printing equipment they had seen in our office.  We always have some down time between events and we were a few beers in when they asked us, so we said "what the hell" and gave it a shot. The first thing we did was enlist the guidance and teachings of the worlds best vehicle wrap Gods and flew all around the country meeting up with them and taking classes and attending in house seminars. We basically did this for fun for the first year, and because we did this for the love of the art form, we became very good at vinyl wrapping vehicles.  
   The next thing you know we had random business vehicles showing up at our door step to get their CT business vehicle vinyl wrapped all by word of mouth and to this day we carry a very busy schedule based on our word of mouth vinyl vehicle wrap reputation.
   We never skimp on vehicle wrap materials or installation tactics because we don't have to support ourselves with this CT vehicle wrap business alone. This allows us to give the best quality materials along with the best service because we really love what we do. Not to mention we are located off the beaten path in order to keep overhead cost down and not have to charge "HIGHWAY ROBBERY PRICES" like those sign companies you may have seen on the highway.  😉  
   Bottom line is we are proud of our work and we promise to deliver a completed vehicle wrap project that your business will be proud of as well.  Plus we are real people and love to have fun doing what we do.  Stop by or call/text us anytime at 203-631-6625.
Testimonials
LOVE my vehicle wrap and intend to return to have 3 more vans wrapped! They were so easy to work with. So patient on the graphic design ideas. Excellent communication. And the reveal was so cool! Friendly group of hardworking people. Highly recommend!!!
I've had Stick It Graphics wrap all my company vans over the past 4 years. This year they wrapped the 4th one. They have killed it every time. All my vans look amazing. Extremely professional company. They get the design to you fast and any changes you need made they change it and send you the new proof normally in less then a days time. I will continue to use Stick it graphics for all my future vans.
From concept to completion they were super easy to work with. Had thoughtful suggestions and delivered a great product!
We recently had our trailer (The Taco Shack) wrapped by Stick It!. From the art direction, to the execution these folks know their business. Hands down the only place to take a food truck to be wrapped. I know we will be seeing them soon for our second truck... the first one looks that good we know business will be booming! Thank you to the professional and amazing staff at Stick It! for walking us though this process and making it seem easy. We know it wasn't, but you do make it look like a walk in the park.
I have had the pleasure of using Stick It! Graphics since 2015. They did my design for my company, and applied the graphics to 2 separate trucks, since 2015-2017. The design was beautifully executed, their customer service above and beyond, and they have made each experience special. My first truck done in 2015 and still looks amazing! We are using their service again for our 3rd truck and I'm above and beyond thrilled to support such a wonderful company for our expansion. Great company, great people, keeping my small business going. Thank you again for your amazing service!
Great people with unique ideas!!! We did two cars so far and we love the design, and the quality of their work! I honestly think it's worth driving even a couple of hours to have Stick It wrap your vehicle.
VERY, VERY Happy with our new wrap on our Shop vehicle! Pleasure to work with, great pricing, and over-all an A++ Experience, I highly recommend.
I have to say working with the team at Stick It Graphics was a great experience. Thank you all for your great work!
My overall experience was absolutely flawless, from my initial inquiry for information to the delivery of my wrapped truck. Jennifer was excellent in communicating, following up and most importantly delivering exactly what I was looking for; which was a wrap that popped and defined my business. Dave came into the picture halfway through the experience and was always available to offer his knowledgeable recommendations. Thank you so much to both of them and the entire team. My wrap is amazing, the detail is impeccable and the installation was perfect. It was worth every penny I paid. Outstanding customer service and quality of work!
Amazing job on the Make a Wish of CT monster truck !!! I'm just in awe!
This company is amazing they have wrapped over 22 of my vehicles, couldn't ask for a better team! Right from the start I dealt with Jen who got me over to the custom design team. Dave and the install team did a amazing job, I couldn't have ask for a better company. I'd give them 6 stars if it was an option.
We used Stick it Graphics to wrap both our branded tractor-trailer and company car, and they did not disappoint! Our Account Rep, Jennifer, was so patient with our internal teams as we worked through art approval and scheduling conflicts. The final "reveal" provided by Stick it Graphics was so much fun (complete with champagne, music, and a rolling "move that bus!" wall). The wraps are sharp, vivid, and professionally applied. The quality and customer service are top-notch and we couldn't have been more pleased with the finished products. I highly recommend Stick It Graphics!
The best graphics shop to work with. Very helpful, patient and will make whatever you need happen. Looks no further, use them.
Stick It did an amazing job with my food truck. From point A to Point B they were completely professional! The truck came out stellar. HIGHLY RECOMMENDED.
The team at Stick It is absolutely amazing! Their expertise in designing and wrapping our new Food Truck was greatly appreciated and created a product that looks brand new! Highly recommend working with them!
The team at Stick It is incredible. Everything is transparent and they're honest in their communication. The graphic design team and their work is some of the best I've seen, especially considering how little time they need to create an incredible looking product. And even if more rounds of revisions are needed, they listen intently to tweak it to absolute perfection. I got my boat wrapped and even though they primarily wrap road vehicles, the work they did for me was no lesser of quality. The project manager, Jennifer, is wonderful to work with. Quick and clear responses, and working with her is a real joy. Well worth the time and money. Their specialty is wraps, and only wraps, so you get the best work possible. The focus, talent, and dedication truly shines.
I've gotten 5 trailers wrapped by Stick it Graphics and their Marketing team is hands down the best around!!!! Very easy to communicate with. They take my ideas and makes them 1000 times better and gets all my projects done in a timely manner, even if I give them something last minute. But overall if you're looking to promote your business and bring it to the next level, Stick It Graphics's is the ONLY place to go.
Jen and Jason were both amazing and super helpful during the process, my vehicle was damaged in a recent accident and they helped me contact my insurance and get the wrap covered and they did a fantastic job. They were finished with it very quickly and they were super kind and helpful the entire time. Highly recommend!
We recently had our pizza truck re-wrapped. Stick It Graphics did a great job and we were very satisfied with the results of the project. They were extremely easy to work with, professional, paid attention to detail, and the truck looked better than the first time we had it wrapped five years ago. We would recommend this company.
Our Work
The high quality of our work speaks for itself.
We Work to SELL Your Product
Not your typical "yes-men" when it comes to vehicle wraps
So the bottom line is that we have some of the countries top creative thinkers working with us to create a vehicle wrap campaign that will actually SELL your product or service. We will 100% educate you as to WHY we believe what we believe when it comes to a marketing concept. We will NOT be "yes-men" and kiss your ass and agree with everything you request just because we want the job.  We will actually debate the concepts and ideas we provide for you because we know our job doesn't really start until your wrap is producing a result when its being driven around for the world to see. But at the end of the day, its your cash and we will honor your request. Unless your ideas totally suck, then we won't wrap your vehicle and we will laugh at you.
All in all, we are only on this planet for a short time. We are creating vehicle wrap advertising and marketing for your business. Yes it's important, but we aren't curing cancer or saving babies, so let's have some fun doing this!